Established in 1994, the SH-ABC company is a modernindustrial enterprise integrating R&D, manufacturing and sales. Thehardware products produced by the company are widely applied to the industriesas furniture, electrical appliances, industrial equipment and IT industry. Itis the supplier for the following well-known enterprises home and abroad: the home appliances enterprises: Toshiba,Midea, Little Swan, Vatti, Vanward, Frestech Haier, HP and Electrolux. Thebathroom appliances: FAENZA, HeGll and Arrow. The furniture enterprises:Quanyou and Huafeng, etc.
CB Stamping Automation Line: 1. The one-time feedingcould support the continuous operation and production. One person could open anumber of lines, which could improve the output rate in the meantime of easingthe labor force. 2. The production training is organized after the adjustmentis done.3. The pair induction and magnetic separation are employed to preventthe material handling and stacking. 4. It is high efficient and stable.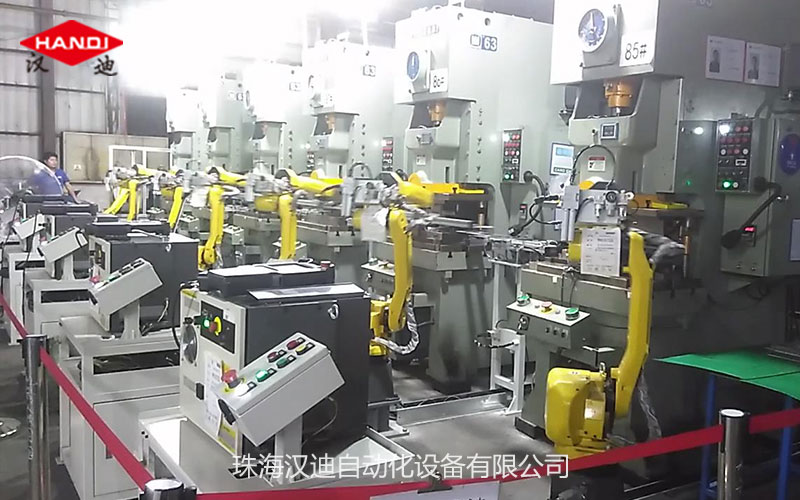 Feedingand unloading with V6 rail punch: 1. The labor force is saved. 2. Theproduction training is organized after the adjustment is done. 3. It is highefficient and stable.