We provide system solutions in all directions from injection moldingprocess analysis, die structure analysis, automatic insert supply, robotclamping design, motion analysis and simulation, production cycle assessment,finished product inspection automation, post process automation, logisticsautomation, production data acquisition and equipment monitoring.
Home appliance injection molded parts: one die four holes, Injectionmolding machine + robot + insert parts special machine.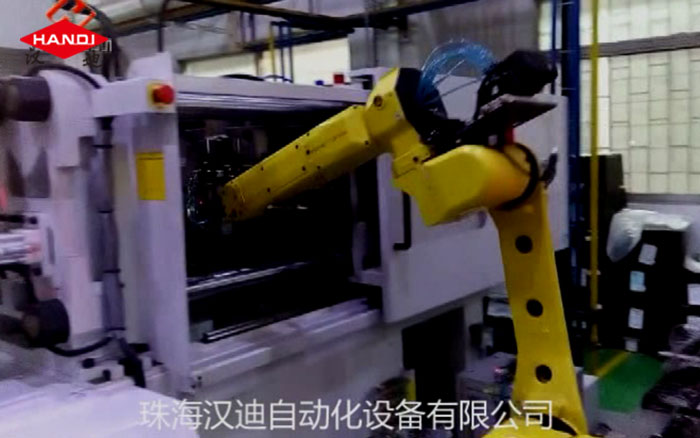 Injection moulding insert for automobile electric appliance: one dieeight holes; 4 sets of injection molding machine + robot + peripheral equipment.